Saturday April 18, 2015 at 6 pm
---
Jenny Cain Production
If you need live country line dance entertainment for your next event, you have come to the right place! Owner and Founder Jenny Cain along with her team have worked with some of the biggest artists of our time, but she may be best known as the official choreographer for the "Good Time" line dance in country superstar Alan Jackson's music video.
 "My company offers high energy and dynamic entertainment in Nashville TN, Northern Indiana and now the greater Chicago area! We provide innovative choreography for any live event or production. Line dance lessons and even dancers are available for live events, commercials and film. Hosting a private event? We have experience in entertaining everything from corporate parties to festivals to even birthday parties! Our crowds have numbered anywhere from 15 to 1500! Jenny
Trey Teague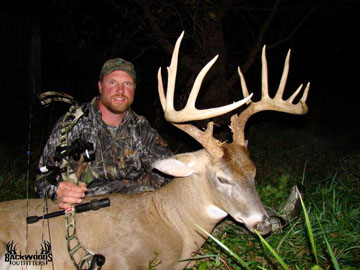 Trey was born and raised in Jackson, TN. He attended The University of Tennessee on a football scholarship and earned a degree in Wildlife and Fisheries Science. While at Tennessee, Trey served as center for Peyton Manning and as team captain. In 1997, he was the starting center for the SEC Championship Team and was awarded All SEC and 3rd Team All American honors. In 1998, he was drafted by the Denver Broncos where he played four seasons and was a part of the 1998 Super Bowl Championship Team. From 2001-2005 Trey played center for the Buffalo Bills and served as team captain. His nine-year career ended in 2006 after one year with the New York Jets. Trey now resides in Jackson, TN with his wife Ashley, his daughter Lilly, and his son Everette. He does consulting and development for hunting, fishing, and recreational properties. Trey is also a member of the Mossy Oak Pro Staff and the Tennessee Sports Hall of Fame.