Many people recognize Kellye Cash, if not by sight, by her reign as Miss America 1987.  Others have become acquainted with this gregarious Tennessean through her extensive travels and numerous appearances around the country.
As the first child of retired Navy Captain and Mrs. Roy Cash, Jr., Kellye learned at an early age to adapt to new surroundings.  After all, her father's career as a U.S. Navy fighter pilot took them all over the country and even overseas.  Her Christian upbringing included a younger brother, Carey, who is now a US Navy Chaplain stationed at the Naval Academy and a famous uncle, Country music legend Johnny Cash.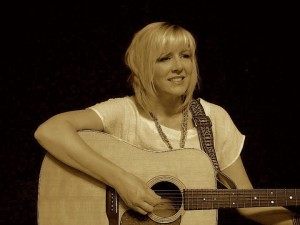 During her junior year of college, a fraternity sponsored her in the Miss Memphis State Pageant.  Her "first runner-up" position spurred her on, and her ten years of classical piano and voice training helped her win the Miss Milan Pageant in March 1986, Miss Tennessee 1986, and Miss America 1987.  Following her year as Miss America, in which she participated in commercial, religious and civic engagements including performances with her uncle Johnny Cash, Lee Greenwood and the legendary Bob Hope, Kellye returned to college and, simultaneously, launched her career as a Christian music artist and speaker.  She has numerous TV appearances including, "The Today Show," "Good Morning America," "The David Letterman Show," and "Hollywood Squares."  Kellye has also been a guest host on "The 700 Club," several infomercials and she co-hosted her own local cable show called "Let's Talk West Tennessee."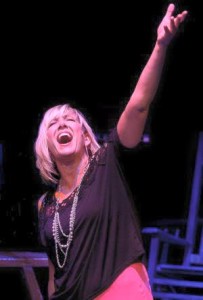 Kellye resides in Milan, Tennessee with her husband, Todd Sheppard, who is a high school teacher and head volleyball coach.  Kellye and Todd have 3 children, Brady (23), Cassidy (21) and Tatum (16).  Brady is a recent graduate of Union University with a degree in Electrical Engineering.  Kellye is the Music Ministry Assistant at First Baptist Church of Milan.  She also stays very busy as a fitness instructor for the Milan Y and as a teacher of private piano and voice lessons for the First Family Arts Academy in Milan.  Kellye coaches a team in a creative problem solving competition called, "Destination Imagination."  Kellye was elected to the Tennessee Republican State Executive Committee twice and campaigns for conservative political candidates and issues.
Kellye makes numerous appearances each year at charitable and political events, pageants, churches and conferences.  She has a concert schedule that includes the music of Patsy Cline, Johnny Cash, gospel favorites and show tunes.  Kellye's "Cash & Cline" concerts often include her father, Roy Cash, singing several of Johnny's well-known hits, including one or two that he wrote for Johnny. The "Cash & Cline" concerts have been very well received and show promise of even more success as requests for the concerts continue to come in.  Kellye occasionally takes roles in professional theater and has played the part of Patsy Cline in nine productions and/or tours of the musical, "Always…Patsy Cline."  In addition, for nine months she starred as the "Narrator" in "Joseph and the Amazing Technicolor Dreamcoat" in Branson, MO.  In Fall 2013 she starred in "Ring of Fire" at Cumberland County Playhouse in Crossville TN and played to sold out houses as "Annie Oakley" in "Annie Get Your Gun" at CCP in Summer 2014.  Kellye will reprise her starring role in an encore production of "Ring of Fire" at CCP, March – June 2015.  She has recorded 6 CD's, 4 Christian and 2 Country.  Her latest country CD, "Back Home, Back When" was released in September of 2014 and is available on iTunes and at her concerts.  www.kellyecashmusic.com